This article shares everything about choosing a wheelchair for aging parents. It also displays a variety of wheelchair types for aging parents with physical disabilities.
If your aging parents struggle to move around, consider getting them a wheelchair. But which wheelchair is right for them? There are many different types of wheelchairs and scooters available. And each vehicle is designed for different needs. This article will help you decide which wheelchair is best for your parents.
The Main Types of Wheelchairs and Mobility Scooters for Seniors
The wheelchair is designed to help seniors move around. Wheelchairs are available in various types, each of which has its own advantages and disadvantages.
Mobility Scooter – Best Wheelchair for Elderly with Less Disabilities
A scooter has three or four wheels like a power wheelchair. But its seat resembles those of motorcycles or mopeds rather than chairs. Such handicap scooters are best for seniors with limited mobility. They can sit, steer and operate the controls without assistance.
A mobility scooter is much easier to manoeuvre in tight spaces than a wheelchair. It's also suitable for those who have trouble transferring from one seat to another. Such as from a wheelchair to a bed or toilet and vice versa.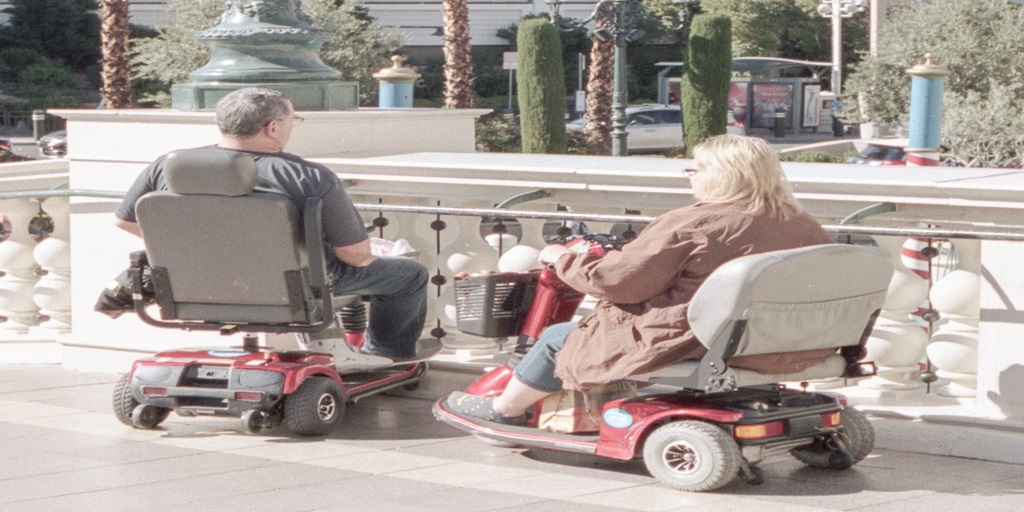 Manual Wheelchair – Best Wheelchairs When Elderly Become Immobile
The manual wheelchair requires a person to self-propel it by pushing the wheels with their arms or hands. This wheelchair is best suited for individuals who have upper body strength and stamina. But they cannot walk due to temporary or permanent damage to their lower extremities (such as legs).
Manual wheelchairs can be difficult for people with limited arm mobility, balance problems, or poor hand grip ability. A wheelchair ramp may be required if your parents travel frequently between home and car.
Power Wheelchair – Most Comfortable Wheelchair for Elderly
Power chairs are powered by rechargeable batteries that allow users to operate them using joysticks. It is located on the wheelchair's armrest. The wheelchair moves in any direction that the user wants. And it can be stopped by releasing the joystick.
A power wheelchair may work well for people with limited hand-arm coordination or strength problems. The ones that prevent them from using a manual wheelchair safely. It is also useful for seniors who have good upper body control but poor stability when propelling themselves in a manual wheelchair.
However, users must have sufficient cognitive function to operate these wheelchairs properly. Because they are easy to tip over if not used properly. Power wheelchairs don't require an extra ramp for transportation between home and car.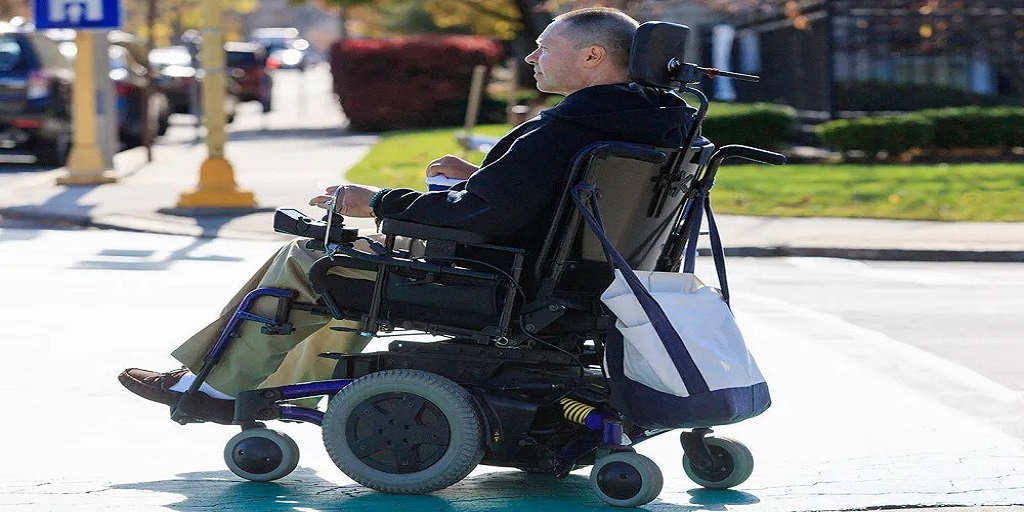 Travel Wheelchair – Lightweight Wheelchair for Elderly
A travel wheelchair for seniors is a wheelchair that dismantles into several lightweight pieces. This type of wheelchair is perfect for seniors who need a wheelchair for a short period of time to get outside. It's easy to transport in a car and set up again when you reach your destination.
Most models also come with a carrying case for added convenience. When not in use, the wheelchair can be folded and stored away until needed again.
The disadvantage of travel wheelchairs is that they are often less sturdy than regular wheelchairs. So they may not be suitable for people with more advanced mobility issues.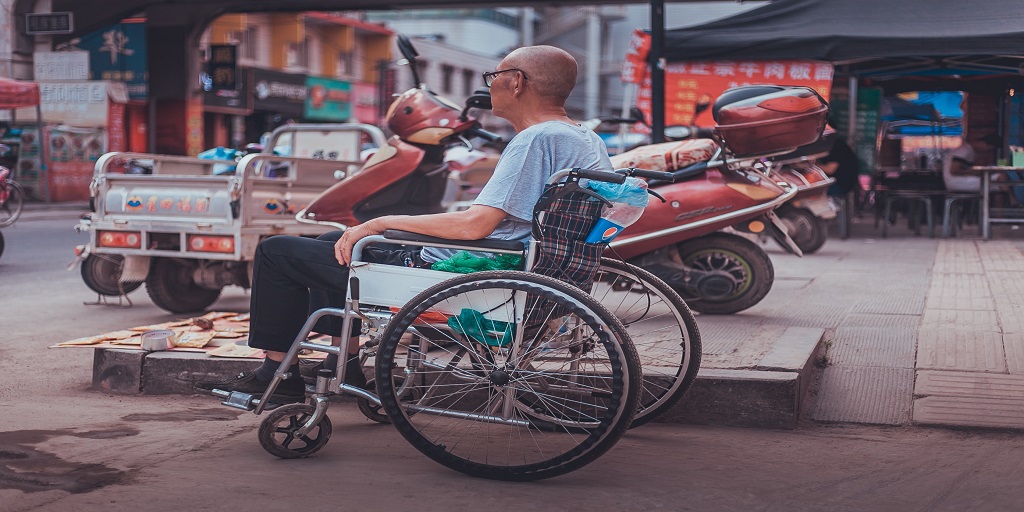 How to Choose a Wheelchair for Aging Parents?
You just have to choose the right kind of wheelchair that suits your parent's needs. Ultimately it comes down to how much independence you want them to have. Ask yourself if they need a wheelchair or a wheelchair/scooter combo with power assist wheels? Consider their physical capabilities and preferences when making this decision as well.
Let's compare a wheelchair vs mobility scooter. A wheelchair may be more convenient and easy to use for those who need some assistance. For example, if your parents have limited strength in their arms or hands. They just sit in the wheelchair and someone pushes them around with ease.
If your aging parent is still able to walk a little bit then consider getting them an electric wheelchair. Get it instead of a motorized one that requires no physical effort from the user at all. This will allow them to exercise while they are being transported by another person.
When choosing between these two types of vehicles, make sure you take into consideration what kind of terrain your senior will be traveling. If they're going to be navigating on sidewalks or concrete surfaces, then a wheelchair with small wheels will probably work just fine. If they need more support while walking over grassy lawns and other uneven terrains, then an electric wheelchair may be better suited for their needs.
What to Look for in a Good Wheelchair for Seniors
Consider the following features when buying a wheelchair for your parents:
Wheelchair weight – The wheelchair should be lightweight enough for your parent to easily move around.
Seat height – The seat should be adjustable so that it can accommodate your parent as they grow older and their body changes shape.
Backrest height – This should also be adjustable in order to provide maximum comfort and support.
Armrests – These should be adjustable and cushioned for added comfort.
Footrests – Your senior will need a place to rest their feet. Make sure the wheelchair has footrests that are comfortable and easy to adjust.
The type of wheelchair you choose for your ageing parents is an important decision. But with a little bit of research, you're sure to find the ideal wheelchair for their needs.
Conclusion
Provide your loved ones with mobility as they age by choosing the right wheelchair for them. Comfort is key to promoting a healthy lifestyle. So make sure to select a vehicle that will provide them with optimum support.