Florida is one of the top states of America where hurricanes hit most often. Yes, it ranks first among the most prone to hurricane states, and around 120 hurricanes have hit this state from 1851 to 2018. Although Florida is still facing different categories of hurricanes till now, but live hurricane tracker for Florida plays a crucial role in safeguarding people.
However, it is still difficult for many Florida residents and visitors to find an authority hurricane tracker in Florida to track upcoming storms. So, we are presenting one of the best live sites to know is there a hurricane in Florida now.
Here we go:
NOAA Hurricane Tracker — High Authority Hurricane Tracker for Florida
The National Oceanic and Atmospheric Administration, which is known as NOAA, is basically an official US regulatory and scientific agency. NOAA was founded under governmental supervision in 1970. Although NOAA confers a variety of services, including weather forecast and inspection of atmospheric, seas and fishing conditions but you can definitely rely on it to track hurricanes in Florida.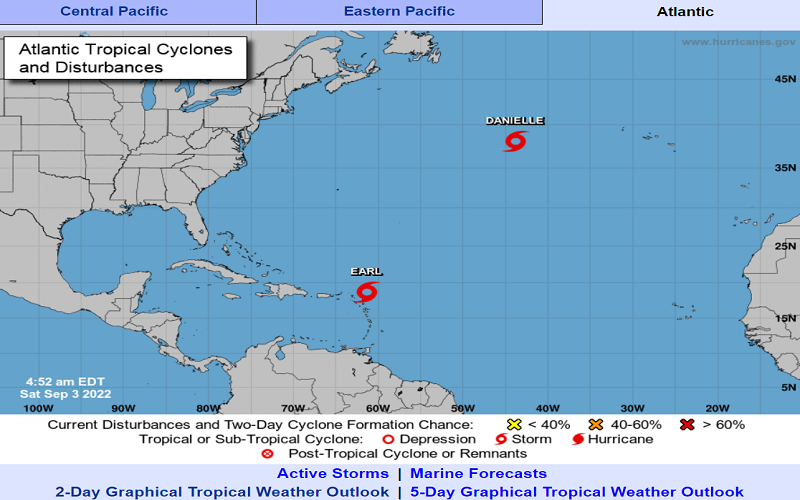 In this regard, you just need to open its official website and know about hurricane forecasts for Florida. Here are the significant features this live hurricane tracker for Florida offers to viewers:
National Weather Service (NWS) is another federal government agency of the United States that is known as one of the leading Hurricane trackers for Florida. This agency was initially founded in 1870. Nowadays, it is considered a reputed name for tracking hurricanes in Florida and other states with the backing of 122 regional Weather Forecast Offices (WFOs).
To use this site to track hurricanes or floods in Florida or its cities, you need to enter the 'city' or 'zip code' in the search bar. It will show you a complete forecast of weather with current conditions. You can also explore the following features when you use this live hurricane tracker:
This Florida-headquartered newspaper is another reliable source to track hurricanes for Florida live. With the powerful support of NOAA and NWS, Florida Today provides a trusted and detailed map named 'Florida Storm Tracker and Model Mixer'. The major features that Florida Today Storm Tracker confers are:
CNN Storm Tracker — Reliable Hurricane Tracker for Florida
CNN is one of the most credible names among weather forecast agencies. Their team of meteorologists doesn't only telecast accurate forecasts for their television or live viewers, but its official site also displays live tracking of hurricanes for Florida.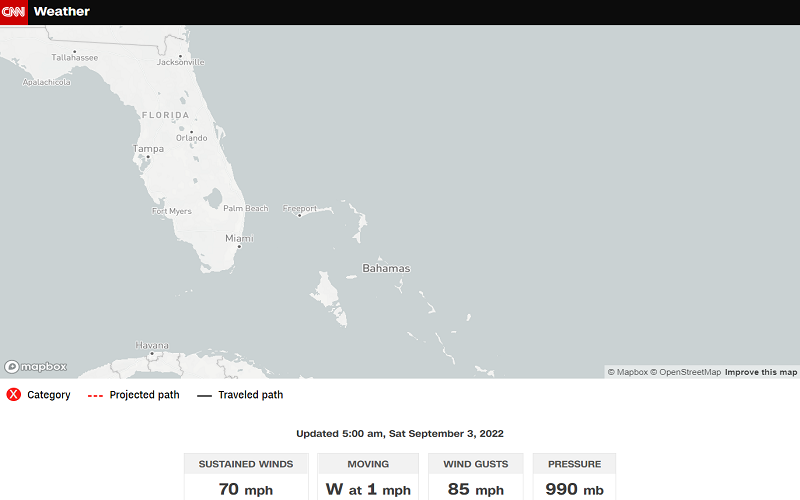 Here are the core features of CNN Storm Tracker:
AccuWeather is another US-based weather forecast company that streams the live activity of different storms, hurricanes, cyclones and typhoons on its hurricane tracker page. Although it provides commercial weather forecasting services but it is free to use the AccuWeather hurricane tracker to get all updates.
Here are the major pros & cons of using this storm tracker:
FPREN — App to Track Hurricanes in Florida
Florida Public Radio Emergency Network (FPREN) is a big community when it comes to forecasting storms and hurricanes in Florida. This community basically works on days of public emergency and gives updates on 13 radio stations in Florida. Yes, it has reached the maximum population of Florida. You need to visit their site and can explore the weather situation in your area.
Here are the core features of using this platform:
If you also want to get recent news of low, medium and high weather threats while tracking hurricanes in Florida, then you can also pick Florida Disaster. This platform shares the true picture of lightning, winds, flooding, fog, excessive heat, rip currents and wildfire in Florida.
Here are the basic things that Florida Disaster presents:
This article displays one of the most credible free sources to track hurricanes in Florida. Hopefully, these live hurricane trackers for Florida will help you stay safe in this lively state of America. However, if you know about more resources and sites, you are welcome to share them by commenting below.