Turkish movies are viral globally because their culture, shooting locations, screening, and scripts are very classy. That's why the ratings of Turkish movies are high. These movies are viral in both Western and Eastern societies.
Although there are hundreds of Turkish movies that people love to watch, but PeekTimes is only discussing the best Turkish movies here.
10. Ayla: The Daughter of War – Historical Turkish Movie
Turkish film fans love to watch war genre movies. That's why we are listing the first movie Ayla: The Daughter of War, in this article. This movie is based on the Korean war. The story revolves around a little girl who gets lost in a battle.
İsmail Hacıoğlu played the role of Suleman in Ayla: The Daughter of War. Yes, he acted as a Turkish military sergeant in this movie, and Kim Seol starred as Ayla. Lee Kyung Jin also worked on this movie. This Turkish film is also available on Netflix. Indeed, you will love to watch the emotional connection between a Turkish Soldier and a South Korean child girl.
9. UFO – Romantic Turkish Movie
UFO is one of the brand-new Turkish movies you can watch in 2022. If we talk about its category, this latest Turkish film is full of romance and thrillers. UFO is based on a love story of a student 'Deniz' and a musician 'Ese'. Deniz wanted to become a singer. But her dreams do not come true. Then, she meets a handsome young boy and her life changes.
Many talented and beautiful stars worked in this movie. The charming Ipek Filiz Yazici worked as Deniz in this movie, and handsome Mert Ramazan Demir played the leading male character.
Fans really liked the chemistry and acting of this pair in UFO.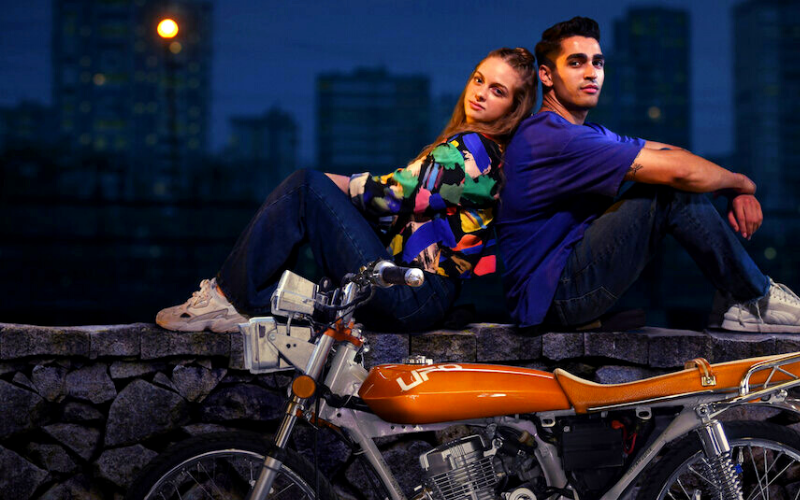 8. Sen Kiminle Dans Ediyorsun – Turkish Dance School
Sen Kiminle Dans Ediyorsun is one of the finest Turkish movies that was released in 2017. It is a combination of tragic and comic scenes. The story begins when a woman tries to commit suicide, but she fails and recovers. In this regard, her doctor enhances her interest in life through dance.
If we talk about the characters of this movie, then you will watch leading Turkish actress Demet Özdemir and Uraz Kaygılaroğlu in the Turkish Dance School movie. Sen Kiminle Dans Ediyorsun is also available with English dubbing and subtitles. You can also easily find this Turkish film on platforms like Netflix.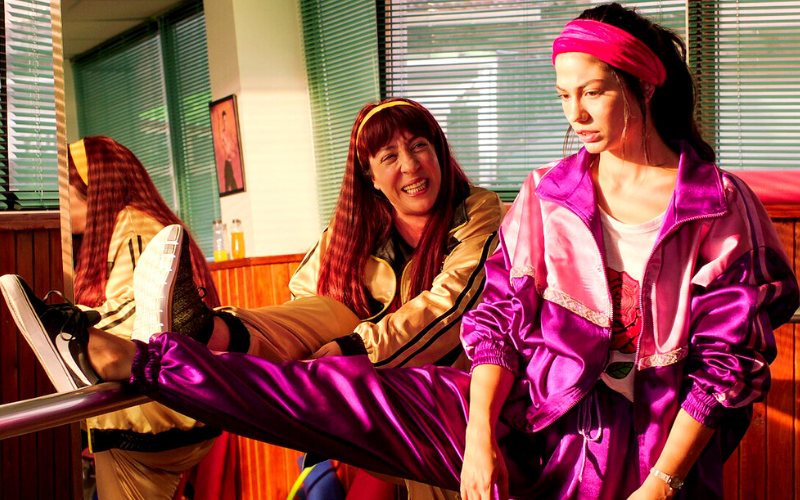 7. Öldür Beni Sevgilim – Kill Me If You Dare
If we talk about romantic Turkish movies, then Öldür Beni Sevgilim is one of the most famous and attractive ones here. The plot of Öldür Beni Sevgilim is about a couple who does not have money and is in trouble. Their life is on the brink of separation because of financial issues.
In addition, if we talk about the lead cast, Seda Bakan, Açelya Topaloğlu, and the charming Murat Boz starred in this movie. This movie is also the top-rated Turkish movie.
6. Yarina Tek Bilet – One-Way to Tomorrow
The story of this Turkish movie also belongs to the lovey-dovey genre. It is also available with the name of One-Way to Tomorrow to entertain international fans. For sure, it is available on Netflix and other streaming platforms.
Dilan Çiçek Deniz played a unique role in this movie. She definitely acted very well in this movie. On the other hand, Turkish fans can also watch their favourite Turkish actor Metin Akdülger in the role of Ali in this Turkish film.
5. Ask Taktikleri – Love Tactics
This story is about two people, a boy and a girl who doesn't have faith in love. But when they meet, they fall in love with each other. The wonderful Demet Özdemir worked in this series, and in this story, she got the role of a girl who is a fashion designer-blogger.
Demet Özdemir is one of the famous and versatile Turkish actresses, and the handsome Sukru Ozyildiz performed the essence of her acting in this movie. This movie is famous not only in Turkey but also in many other countries.
4. Kocan Kadar Konus – Husband Factor
Kocan Kadar Konus is about a woman who tries to find her love, but it takes time. This story is full of romance and comedy. Many brilliant stars worked in this movie. It is basically a funny movie that modifies the concept of finding the right life partner. Although Kocan Kadar Konus is a comic genre Turkish drama film but gives a realistic message to audiences.
3. Müslüm – Voice of Pain
Several seasoned artists performed excellently in this top-rated Turkish movie. Timuçin Esen and Şahin Kendirci acted as Müslüm Gürses in this movie. You can also watch gorgeous Zerrin Tekindor and the handsome Erkan Avci in Müslüm: Voice of Pain.
This movie revolves around the childhood of a singer, Müslüm Gürses, who was a very famous arabesque singer in Turkey. Müslüm is a reality-based story. The childhood of Müslüm was awful, but he tried to become a singing icon and finally achieved all of his dreams.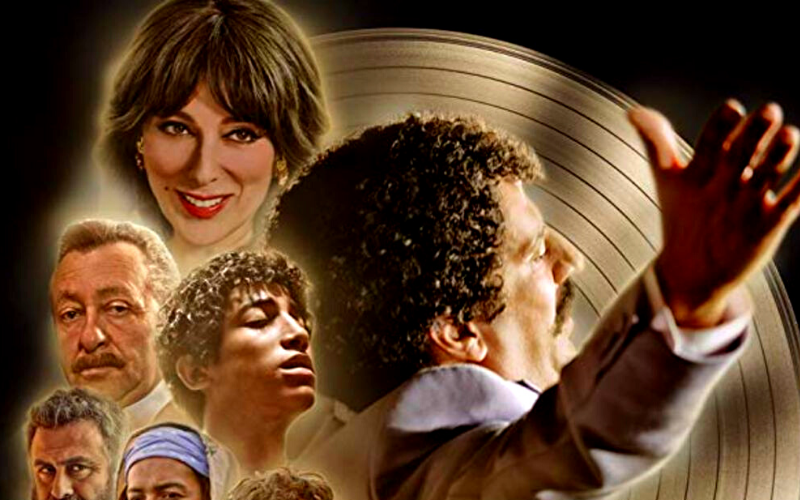 2. Ikimizin Yerine – For Both Of Us
Ikimizin Yerine is another must-watch Turkish film with an attractive plot. Its story is about a poor girl who lives in a very small village. This movie is also very emotional because the girl's life is complicated, but everything in her life transforms when a literature teacher, 'Dogan' enters her life.
The prettiest Serenay Sarikaya played the role of a Cicek in this movie, and Nejat Isler acted as Dogan. The fan following of Serenay Sarikaya is also very high that's why people really like all the movies and series of Serenay Sarikaya. Zerrin Tekindor, Özgür Emre Yildirim and Merve Çagiran also worked in this movie.
1. Aci Tatli Eksi – Hot Sweet Sour
From the name of this story, you Would have already known that the story of this Turkish movie will be exciting. This story becomes the centre of attention of the people only when they watch its trailer. This Turkish movie is one of the most romantic movies.
Hot Sweet Sour's story is about two people who have loved each other since childhood. Buğra Gülsoy has acted wonderfully in this story. Many other characters have shown their art in Hot Sweet Sour. That's why this movie won the hearts of the people.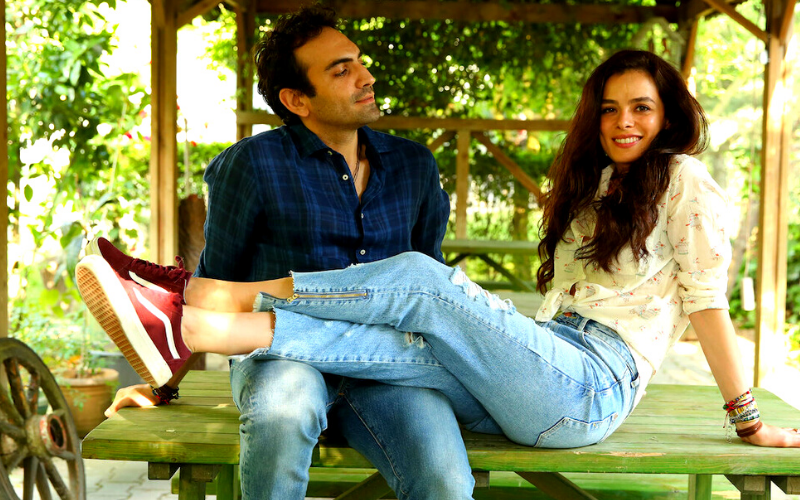 In this article, PeekTimes showcased one of the best Turkish movies with their necessary details. However, you are also welcome to share your favourite Turkish movies by commenting below!