In this modern era, there are vast amounts of gadgets that help people organize their time. These gadgets have made the work of people much more effortless. They change people's lives because of their uniqueness and quality.
Here are the top 13 productivity gadgets.
Noise-canceling headphones
Noise-canceling headphones are a type of headphones designed to reduce or eliminate ambient background noise. They work by using microphones to pick up external sounds and then generating sound waves that are the exact opposite (anti-phase) of those sounds.
However, it works very well. If people want to focus on their work, they can use these Noise-canceling headphones. It does not have a high price. It is much cheaper than other gadgets. Students can use Noise-canceling headphones while studying. It is a handy productivity gadget.
Laptop Sun Shader
The Sun Shader laptop is another productivity gadget. If you want to work while sitting in the sun, it will be more beneficial for you.
This device is handy for people who use their laptops outdoors, in brightly lit environments, or locations with many windows. The most important thing is that it is not very expensive.
Desktop Vacuum Cleaner
A desktop vacuum cleaner is a mini desktop vacuum or desk vacuum. Sometimes, we need to get more relaxed with our work. So we can't clean the environment around us like our desktop and mouse.
So, this gadget cleans your desktop and every dust mite on your table.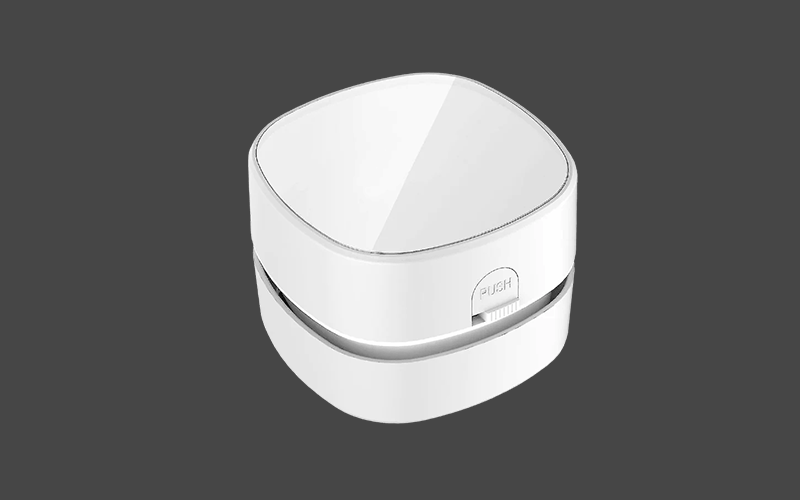 Air Purifier
Air Purifier is another popular productivity gadget. It cleans the air around you. If you are a sinus patient, then an Air Purifier is perfect for you. Air purifiers work by drawing in air, passing it through various filtration or purification methods, and then releasing cleaner, purified air back into the environment.
There are different types of Air Purifiers. Some air purifiers come with intelligent features, such as Wi-Fi connectivity, smartphone apps, and voice control, allowing you to monitor and control the device remotely.
Blue light glasses
Blue light glasses, computer or blue light-blocking glasses, are eyeglasses designed to reduce exposure to blue light emitted by digital screens, artificial lighting, and other sources. Blue light is a high-energy, short-wavelength light in the visible spectrum emitted by various electronic devices like computers, smartphones, tablets, and LED lighting.
Some people find that blue light glasses make screen time more comfortable, and they may experience less fatigue and discomfort when wearing them.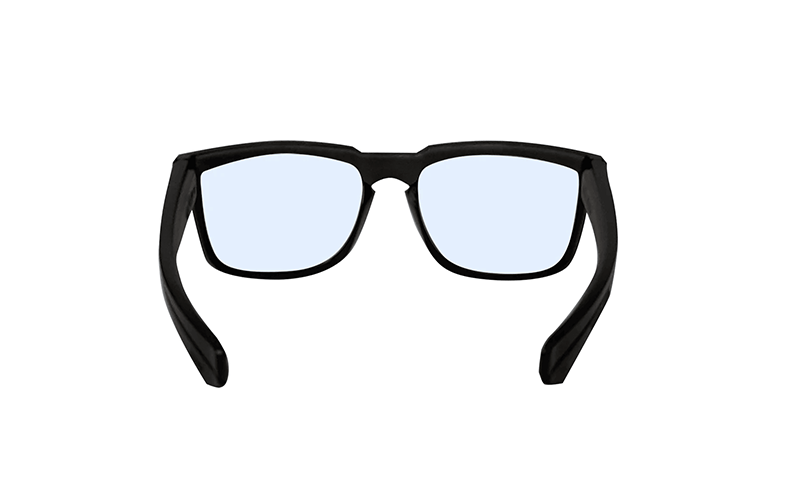 External Webcam
An external webcam, often referred to as a "webcam," is a standalone camera device that you can connect to your computer, laptop, or other compatible device to capture video and sometimes audio for various purposes, such as video conferencing, live streaming, recording videos, or taking pictures.
External webcams are used when the built-in webcam on your computer is insufficient in terms of quality, functionality, or positioning.
Many external webcams come with built-in microphones for capturing audio. Depending on the model, the microphone quality can range from essential to advanced noise-canceling options. It is the most astonishing and exciting productivity gadget.
Smartwatches
Smartwatches have gained popularity for their versatility and the convenience they offer in terms of tracking various aspects of one's life, including fitness, communication, and productivity. If a person is punctual, then they should use smartwatches.
Smartwatches are used for multiple tasks. You can also use it as a mobile. But if we talk about whether it is more valuable than mobile, then yes, this device is much more helpful than mobile phones.
Power Banks
Power Banks are also known as external battery packs that store electrical energy. If you want to go on a trip, you can use these power Banks. The power bank helps to complete the charging of the phone.
Power banks are handy for keeping your devices powered when you don't have access to a traditional power source, such as an electrical outlet.
Ember Travel Mug 2
The Ember Travel Mug 2 is a high-tech, insulated travel mug designed to keep your beverages at your preferred temperature for an extended period.
The Ember Travel Mug 2 is designed with vacuum insulation to help maintain the temperature of your beverage for an extended period. It's available in a variety of sizes, typically ranging from 10 to 14 ounces.
Ember mugs are typically made with high-quality materials, including stainless steel, to ensure durability and a premium feel.
Touchpad Keyboard
A touchpad keyboard is a combination input device that integrates a traditional keyboard with a touchpad. These keyboards are commonly used in various applications, including laptops, tablets, smart TVs, and desktop computers.
Ergonomic Office Chair
An ergonomic office chair is designed to provide optimal comfort and support for individuals who spend extended periods sitting at a desk or computer.
These chairs are specifically engineered to promote good posture, reduce the risk of musculoskeletal problems, and enhance overall well-being and productivity in an office or workspace.
Many ergonomic chairs offer recline and tilt features, allowing users to change their sitting position and reduce pressure on the spine. Some chairs also come with lockable tilt options. The chair's padding and upholstery should be comfortable and durable. High-quality foam, memory foam, or gel cushioning is often used to support and maintain comfort.
MacBook Stand
A MacBook stand, a laptop stand, or a laptop stand or laptop riser is designed to elevate your MacBook or laptop to a more comfortable and ergonomic viewing and typing height.
Some laptop stands are adjustable, allowing you to change the viewing angle or height to suit your preferences. This adaptability can be especially valuable for those who use their laptops for creative work or presentations.
Some stands include built-in features like built-in USB hubs, fans for extra cooling, or even wireless charging pads.
Camera Lens Coffee Mug
Camera lens coffee mugs are designed to closely resemble specific camera lenses in shape, size, and intricate details such as zoom rings, focus rings, and lens coatings.
Camera lens coffee mugs are often sought after as unique gifts for photography enthusiasts, and some people even collect them as novelty items.
These mugs are typically made from materials like stainless steel or high-quality plastics, and they feature intricate detailing to mimic the appearance of an actual camera lens. While they aren't authentic camera lenses, they serve as fun and unique coffee mugs, making them a popular choice for photography enthusiasts and anyone who appreciates creative and quirky drinkware.
Ultimately, the effectiveness of productivity gadgets depends on how well they integrate into your daily routines and improve your workflow. By selecting the right tools and using them strategically, you can boost your productivity and achieve your goals.